Top-Notch Mercedes-Benz Service Center In California
You don't want to go anywhere else for car repair service in Sacramento, CA. Mercedes-Benz of Sacramento is your trusted resource for all of your luxury car care needs. Whether your Mercede-Benz requires Service A or Service B, we are here to help you. Our Mercedes-Benz service center is staffed with qualified technicians who understand the ins and outs of your vehicle.
Schedule your next service appointment online, view our money-saving service specials or apply for service financing today.
Five-Star Car Repair Services
Elite car repair service isn't easy to find unless you visit our auto service department in Sacramento. Our dealership has shown itself to be the leader in the area, especially when working with luxury Mercedes-Benz vehicles. Our team has experience working with many vehicle types and has performed every car repair service you could require.
You don't want to take any chances when it comes to vehicle maintenance. Your vehicle deserves the best, which is why you want to bring it to Mercedes-Benz of Sacramento for high-quality vehicle repairs on any car or SUV.
Quality Tire Inspection And Replacement
At all Mercedes-Benz service appointments, we provide a complimentary multi-point inspection for your protection. During this inspection, we not only check the fluid levels and evaluate the brake performance, but we also look carefully at the tire tread. Considering the tires are the only part of your vehicle touching the road, it's imperative that your Mercedes-Benz tires are running at optimal levels. With worn tire tread or improper inflation, you face on-road dangers.
When the time comes to get new tires, we provide tire replacement services that fit your lifestyle and budget. Talk to the technicians at Mercedes-Benz of Sacramento to figure out what car repair service you need.
Certified Technicians At Our Mercedes-Benz Dealership
Car repair service can only be as good as those fixing the vehicles. Our top-notch auto repair team keeps our shop running smoothly. When you schedule auto repair service with us, you can expect the best customer service experience and additional peace of mind. We continue to receive rave reviews because of the skilled technicians working on your luxury vehicle.
Our staff is factory-trained. We understand the factory specifications and can repair your car with complete precision. You don't want to trust a local mechanic for your regular maintenance or car repairs in Sacramento, CA. Bring your vehicle to us today and experience the difference.
Battery Service Keeps Your Vehicle Starting
Have you ever gotten in your vehicle and realized the battery was dead? These situations often occur at the worst times, such as when you are late for work. However, this situation can be avoided by taking some preventative steps. Bring your luxury vehicle to Mercedes-Benz of Sacramento for a complete battery inspection.
We evaluate the battery status at every service appointment to ensure you don't get stranded. Our advanced diagnostic tools allow us to inspect the electrical components to precisely determine the battery's health. When the time comes to replace the battery, we can offer a fast replacement that puts you back on the road.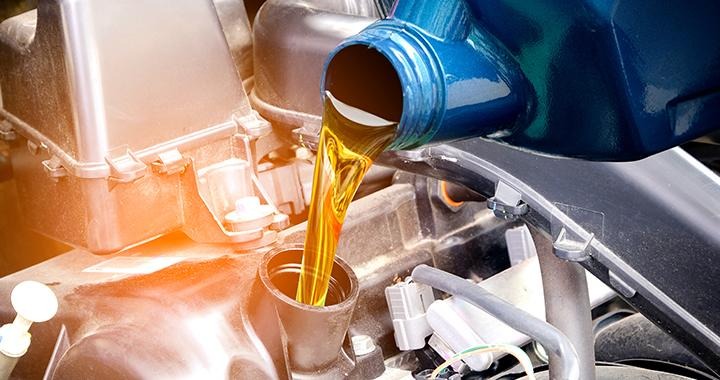 Complete Brake Service And Repairs
The brakes on your Mercedes-Benz are responsible for stopping the vehicle and keeping you safe. You must ensure that this system runs the way it was intended, so you can arrive home safely. Our customers continue to experience more peace of mind knowing that the Mercedes-Benz technicians are skilled at maintaining, repairing and replacing the brake systems on their luxury vehicles.
Whether you are having trouble with the brake pedal or need replacement brake pads, we can help. We perform an in-depth inspection to ensure that everything is operating correctly and you are using the right type of brake fluid. Come to us for regular maintenance and a top-off of the hydraulic fluid to enjoy more safe travels.
Wheel Alignment Services For The Long Haul
Any time that the tires have been replaced, you want to also get wheel alignment performed. Having optimal wheel alignment is essential to a smooth, enjoyable ride. If the wheel alignment is off, it could cause your vehicle to pull to one side of the road. It might also lead to poor fuel economy.
This simple car repair service can be performed quickly while you wait. At Mercedes-Benz of Sacramento, we provide the auto repair services you desire at prices meant to impress. Schedule your next appointment or talk to us about auto repair financing today.
PET FRIENDLY
Bring your furry friend while you wait – we are pet-friendly.
CAR WASH
Car looking a little dusty? All vehicles are treated to a complimentary car wash with any appointment.
COFFEE
Fuel up on freshly brewed coffee while our experts service your vehicle.
HDTVs
Kick back and catch up on your favorite shows while you wait, available on our HDTVs.
PARTS BOUTIQUE
Keep your vehicle in top running condition by browsing our extensive inventory of available parts.
ROADSITE ASSISTANCE
Take comfort in our on-demand roadside assistance, available 24 hours a day.
SCHEDULE SERVICE
Don't wait for that tell-tale check engine light – book your next service appointment while you wait.
SERVICE SPECIALS
Check out our current service specials for offers on routine maintenance, seasonal service, tires, and more!
WIFI
Customers are encouraged to bring along a mobile device and enjoy free high speed WiFi while you wait.