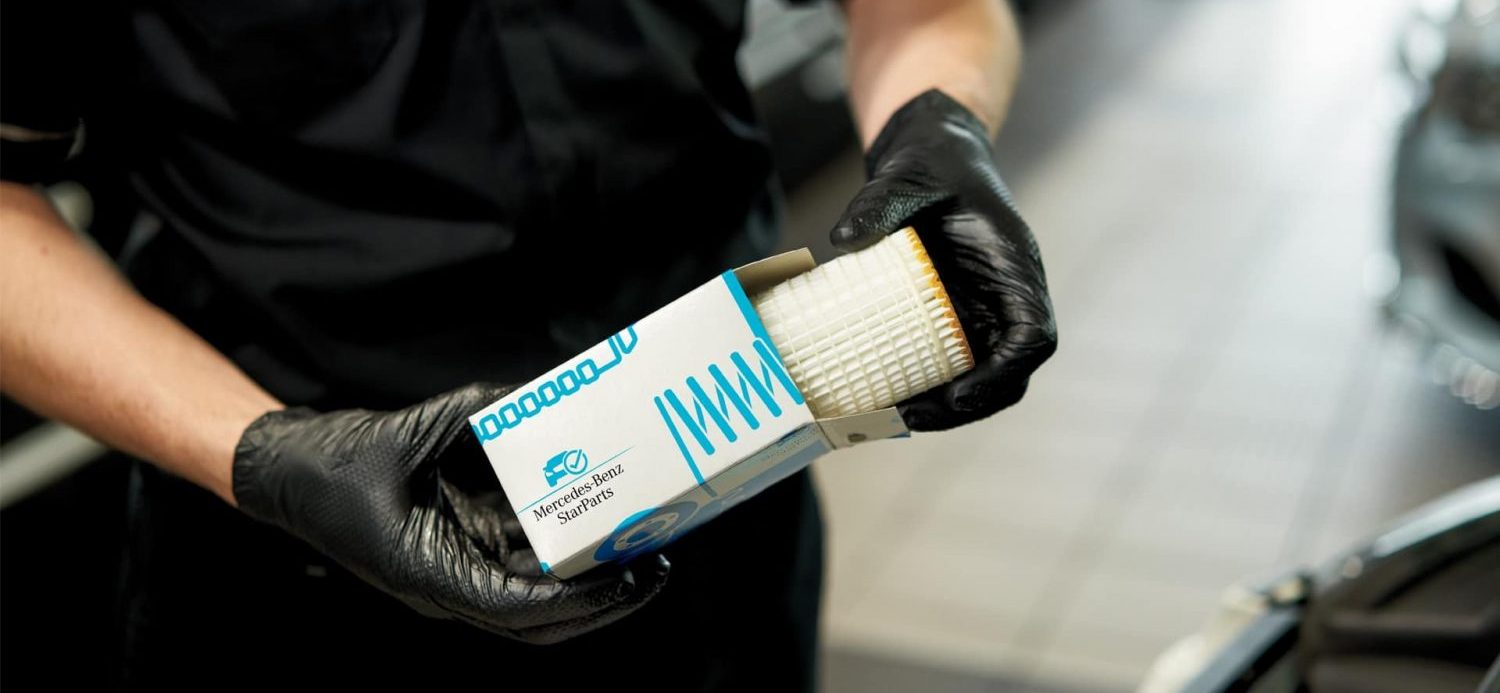 Mercedes-Benz Genuine Parts
Quality parts you can trust.
Owning a Mercedes-Benz means never having to settle for anything less than the best. The same quality and craftsmanship put into making your vehicle is found in genuine new and remanufactured parts.
ORDER PARTS
CONTACT PARTS
GENUINE ACCESSORIES
Why Mercedes-Benz Genuine Parts
Using only Genuine Mercedes-Benz Parts affords you measurable differences every mile you travel. Longevity, safety and warranty are just a few of many reasons to buy Genuine Parts.
They don't merely perform. They endure.
Quality doesn't simply reside in how well a part functions at the get-go: it's a function of how well it performs over time. And Genuine Parts endure because they're engineered specifically for your car—they fit like no other parts can, they're engineered to work with the other parts and systems, and they´re made with the finest materials available.
Every detail engineered for endurance.
Being history's first car company has afforded us the time and expertise to instill durability into our parts. For example, our fleece oil filter lasts up to 45% longer than conventional filters, minimizing engine wear.
Coverage down to the last coil-spring.
Rest assured knowing Genuine Mercedes-Benz Parts are fully covered by our Parts Limited Warranty for up to four years. This benefit comes on top of any prior warranty and/or prepaid maintenance plans.
Parts that leave hard knocks knocking elsewhere.
Genuine Mercedes-Benz braking systems are built to integrate seamlessly with safety features like our Acceleration Skid Control, Antilock Braking System, Brake Assist, and Electronic Stability Program (ESP®), maximizing the ability of the parts and systems to work together and minimizing the risk of malfunction.
Genuine parts by the inventor of the car itself.
When your vehicle needs maintenance or repair, accept nothing less than Genuine Mercedes-Benz parts. Painstakingly crafted to the state-of-the-art standards of Mercedes-Benz, our parts are the final, fine-tuned word in protecting your vehicle's performance, style, comfort, and safety for years to come.
What distinguishes Mercedes-Benz Genuine Parts from others?
Attuned to the specific functionality of your vehicle
Subjected to rigorous qualitative testing, each part comes fully certified
Fully covered by our Parts Limited Warranty for up to four years
You can save in long-term upkeep when compared to aftermarket counterparts
Genuine Remanufactured Parts
Maximum savings. Minimal footprint.
Genuine Remanufactured Parts are remanufactured to meet the same high standards for quality and reliability as brand new Genuine Mercedes-Benz Parts. By using them for repair and replacement, you can maintain your vehicle's performance and value at considerable savings, plus reduce environmental impact.
What does "remanufactured" mean for Mercedes-Benz?
Remanufacturing of automotive parts begins with an inoperative, failed or worn out part called a "core." This core is disassembled so that the subsystems and components can be cleaned, tested, repaired/reworked or replaced. The components are then brought back to "like new" specification, reassembled and tested to a quality level so high that every Genuine Remanufactured Part is backed by the very same warranty as new parts.