Overview of Services
Start your engine – anytime, anywhere.
Mercedes me connect lets you prepare for any trip using the Remote Engine Start feature. You can cool down or heat the cabin, so as soon as you step inside, you're completely comfortable and ready to drive.
Get up-to-the-minute vehicle data.
Mercedes me connect provides a quick snapshot of your mileage, fuel level, tire pressure, fluids and more. Plus you can see your vehicle's location, whether you're in a crowded parking lot or across the globe, and lock or unlock the doors at the tap of a button.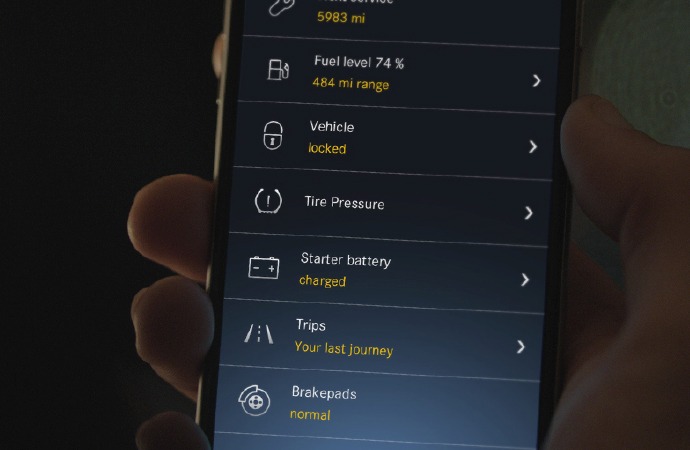 Protect what matters most.
Using advanced alarm technology, Mercedes me connect notifies you immediately of any forceful exterior impact as well as any interior movements when your vehicle is parked and locked.
Enjoy maintenance and support with a personal touch.
From maintaining your vehicle and scheduling service, to receiving help in the event of an accident, Mercedes me connect allows you to hit the road without reservation.
The Mercedes me connect App
Available on Android, iOS and Apple Watch
The Mercedes me connect app gives you total control over your Mercedes-Benz, housing all of your remote access services, from Remote Start to Vehicle Tracker. Download the app today to take full advantage of your Mercedes me connect services.
How to Activate Your Services
Contact your dealer to get started.
Only your local Mercedes-Benz of Sacramento dealership can activate your services, so contact us to get started! Then download the app, create a profile and have your Mercedes-Benz in the palm of your hand.
Contact Us